Leaf Guard Installation Services Ajax
Durham Region Roofing Ltd is your go-to experts for leaf guard installations in Ajax. Contact us today.
To experience roofing excellence, call us at 905-999-9069
Clog-Free Gutters
Are your roof and gutters constantly getting clogged up with leaves, twigs and debris? Discover the ultimate solution: leaf guards. These innovative systems protect your roof and gutters, ensuring a smooth evacuation of rainwater. Say goodbye to potential damage and costly repairs.
At Durham Region Roofing Ltd, our knowledgeable team excels at installing leaf guards, delivering worry-free maintenance and peace of mind. With our high-quality leaf guards, you can say goodbye to the tedious chore of gutter cleaning and still protect the longevity of your roof.
Ready to experience the life-changing benefits of leaf protection? Get in touch with us today - we also offer roofing services, aluminum capping, skylight installation and roof snow removal.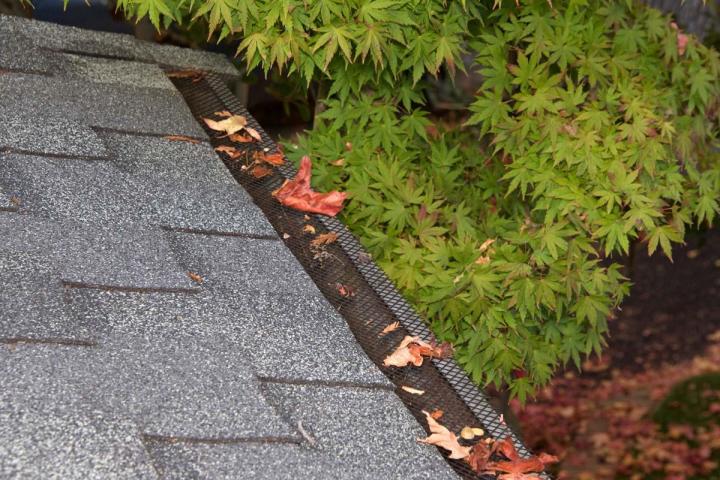 Our Services
Roofing Services
Leaf Guard Installation Services
Aluminum Capping Services
Skylight Installation Services
Roof Snow Removal Services
Our Guarantees
Well-maintained equipment
Payment by Bank Card
Punctual Support
Suitable Vehicles and World-Class Equipment
Fool-Proof Protection for Your Roof
Serving Ajax and the surrounding areas, we pride ourselves on using top-quality materials and products for all your roofing needs. For example, at Durham Region Roofing Ltd, we use the Alu-Rex leaf protection system for your installations.
These exceptional leaf guards are not only securely screwed onto your gutters, they also come with an impressive 25-year manufacturer's warranty.
With our premium quality leaf guards, you can be sure your system will stand the test of time, providing fool-proof protection for your roof and eaves troughs.
Our commitment to using premium materials ensures that your investment is worthwhile, giving you confidence in the longevity and effectiveness of your leaf protection installation.
Request a free quotation today!
Top-quality materials and products